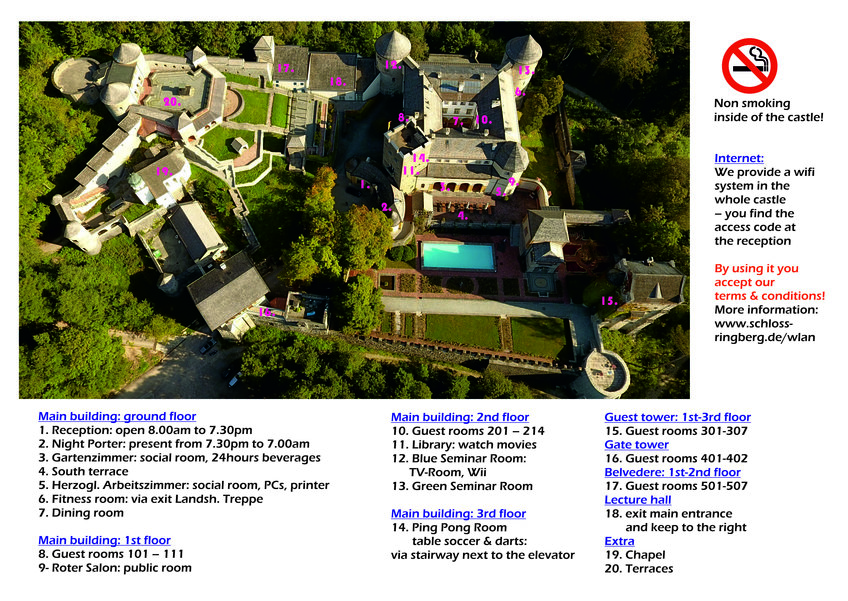 Overview
Telephony
Each guest room can be reached by direct call +49 (0)8022 - 279 + extension, whereas the extension usually is identical with the room's number. Incoming long distance calls can be connected only to a limited extent, we therefore kindly ask all participants to use direct calls only.

Internet
Wireless LAN may be accessed in all rooms. Please note our Wlan policy!

Bookings Cancellations
Please note our cancallation policy in our Terms & Conditions (T&C).
The rooms 5.01-5.03 are suitable for wheelchair users
The guest room 00.1 on the ground floor of the castle also suited for handicapped people. The room and the bathroom are very spacious. An elevator enables our guests with walking disabilities to get from the ground floor to the lecture hall on the first floor. Access to the main building is via a ramp from the north terrace to the dining room.